<![CDATA[
Situation
You are a powerful but controversial incumbent politician who is embroiled in a bribery scandal and under indictment for money laundering. You must resign your seat to avoid an embarrassing defeat at the polls and to use your campaign funds to pay legal fees. However, you want to retain influence in order to hand pick a successor beholden to you. Follow the simple steps below.
Step 1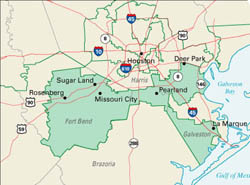 Remain a candidate until after your party primary has passed. If necessary, make bold statements declaring that you will win the race. This will protect your tough guy image and most importantly keeps campaign contributors on the hook and giving as long as possible.
"I plan to run a very vigorous campaign, and I plan to win it," he [DeLay] said. (Source: The Associated Press – March 4, 2006).
Step 2
Soon after the primary, announce that you are not going to run after all. This is tricky. You need to announce quickly following the primary, so you can protect as much campaign cash as possible for your legal bills. Don't announce too soon though, because you don't want to trigger a special election on May 13, a statutory election day in Texas. (Source: Texas Election Code § 41.001) An announcement during the first week of April is just about right.