<![CDATA[
Next Monday is Memorial Day, and we will all honor the men and women who have died protecting our freedoms. It is a time for all of us to shed political labels and come together in thanks and prayer for the their sacrifices and in celebration of lives lived with great purpose.

Today, though, it is appropriate to call out and hold accountable the elected leaders who time and again fail the men and women who sacrifice to wear our nation's uniform and their families who sacrifice to support their loved one's service.

Konni Burton Said "No" to Texas Veteran Small Businessmen and Women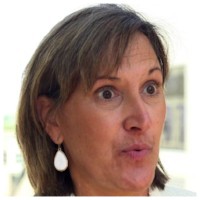 Konni Burton (SD10 – Colleyville) represents a district located entirely within Tarrant County, which has the third highest concentration of veterans in Texas. But that didn't stop Konni from joining a handful of senators who said "no" to a bill exempting Texas veterans from being charged the state's franchise tax and other burdensome fees when launching small business start-ups.
The value of encouraging and assisting veterans with the talent and drive to start small businesses is supported by reasonable Democrats and Republicans at the state and federal levels. Responsible lawmakers have worked together to create low interest loans and other programs which allow veterans the flexibility to start a business as they return home and readjust to everyday life.

But Konni said "no." Burton is too blinded by ideology and driven by partisanship to see the value in promoting and encouraging veteran entrepreneurs. Her "no" vote was essentially a "no thank you" to nearly 1.7 million veterans across the state of Texas.

Don Huffines Alone Voted against Surviving Spouses of Disabled Veterans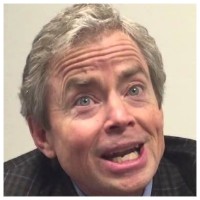 One way Texas honors veterans is with specialty license plates commending their service to our nation. Last year, Sen. Jose Rodriguez (SD29 – El Paso) offered a non-controversial bill to allow the surviving spouses of disabled veterans the ability to obtain a specialty license plate following the death of a spouse who served in the military. Previously, a widow or widower would have to apply for the plate before their spouse's death. The bill had virtually no impact on that state budget and was wildly popular. Every Texas State Senator voted for this small acknowledgement to the surviving veteran spouses except one – Don Huffines (SD16 – Dallas).

Don Huffines is often described as narrow-minded, harshly partisan and mean-spirited. His petty "no" vote on a simple bill to assist the surviving spouses of Texas veterans is evidence that Huffines' reputation is earned.
&n bsp;
Joan Huffman's Attack on Texas GI Bill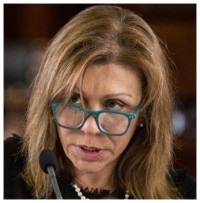 Education benefits in acknowledgment of military service is one of America's great success stories. The GI bill has helped veterans complete their education and realize their full potential.
The State of Texas has proudly offered veterans the ability to return home and obtain a college education. The Hazelwood Act, passed in 1943, has allowed Texas veterans and their spouses up to 150 free college credit hours—it's the Texas version of the GI bill.

In 2009, Democratic and Republican legislators joined to allow the children of eligible veterans to participate in the program.

However, just a few years later, State Sen. Joan Huffman (SD17- Houston) along with other Senate Republicans worked to dismantle this benefit to Texas veterans by making qualification for veterans' children much more difficult to obtain. Fortunately, reasonable lawmakers blocked Huffman and her allies. Even now though, both voters and colleagues must remain vigilant and prepared to push back another attack by Huffman on Texas veterans.