<![CDATA[
When Lisa Luby Ryan beat incumbent Jason Villalba in the House District 114 Republican Primary, the biggest celebration wasn't in Dallas – it was in Austin at the headquarters of right wing Tea Party special interest PAC Empower Texans — and in the West Texas home of deep-pocketed oil billionaire Tim Dunn. Dunn and Empower Texans were key Luby Ryan backers against Villalba. If she wins the general election this fall, they will be able to count on Luby Ryan as a new addition to their band of extreme Tea Party ideologues who ignore local concerns, attack local control and push destructive measures like the job killing bathroom bill.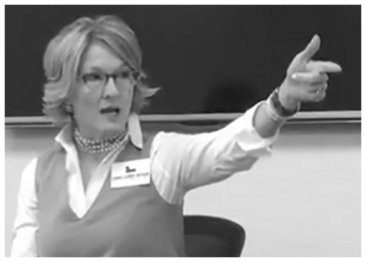 Luby Ryan Extreme Team
Expect Luby Ryan to present herself well and say she's not a politician, yet she has slyly pledged to work with divisive House Tea Party activists like Rep. Jonathan Stickland and has aggressively solicited and won special interest support and rightwing endorsements like a political pro. Her campaign's most enthusiastic backers push the most extreme and destructive views of the far right:
Backed by the Bathroom Bill Godfather
Luby Ryan sought and received the endorsement of Houston-based ideologue Steven Hotze. Hotze runs "Conservative Republicans of Texas" – which is listed by the Southern Poverty Law Center as a hate group and pursues the goal of purging traditional, pro-business Republicans from the Republican Party. Hotze is considered the Godfather of the bathroom bill. He organized and led the opposition to anti-discrimination ordinances in Houston, setting the stage for Lt. Governor Dan Patrick's destructive bathroom bill fiasco in the State Legislature last year. Hotze is a virulent critic of House Speaker Joe Straus and was among the first and loudest to call for removal of Straus as House Speaker.

Off-the-Edge On the Issues