<![CDATA[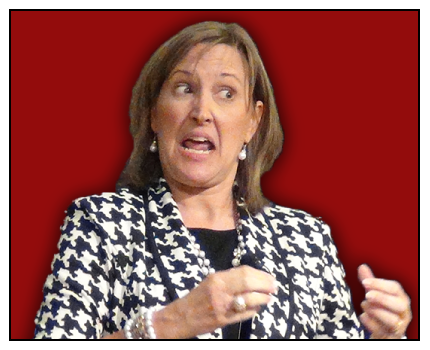 Tea Party/Trump Party Republican Konni Burton took her Texas Senate District 10 race against mainstream Democrat Beverly Powell off the rails on Friday. Burton launched a wild and misleading charge against Powell claiming Powell failed to pay some taxes. Records, however, show that while Powell – like many small businesses – disputed some business tax assessments, she ultimately resolved the disagreements.

Beverly Powell is a successful Tarrant County businesswoman and a highly respected former Burleson School Board Member.

Meanwhile, Konni Burton ran for office as a fervent Tea Party activist and is now being forced to defend a four-year record of blind allegiance to the Austin-based extreme special interest PAC, Empower Texans, and west Texas ideologue billionaires like Tim Dunn.

Most damaging to Burton is her support for a massive state consumption taxand her state budget votes that are forcing local property taxes to skyrocket. When confronted about her tax votes, Burton adopts the Trump approach and flatly lies, hoping to overwhelm facts with fast talk and bluster.


Burton's budget votes force local property taxes to skyrocket
It is no mystery why local property taxes have skyrocketed over the four years Konni Burton has been in the State Senate. Burton's budget votes short-change public schools by re-routing state funds to force local taxpayers to pick up her slack.

Tarrant County Republican County Judge Glenn Whitley called out Burton and her Austin-based allies for robbing local schools and driving up local property taxes. The facts are in. Texans are paying more in property taxes, but our schools are getting less. Making it worse, a Texas Education Agency Commissioner just announced that property value increases will allow the legislature to cut another $3.5 billion from state education funds to be diverted to other state budget items.


Burton wants to raise sales tax to 25 percent on… well, just about everything
If there's any doubt that Konni Burton is driven by far-right ideology over public service or local concerns, look no further than her support for the Empower Texans supported effort to impose a state-wide consumption tax. Budget experts dismiss the Burton consumption tax approach as "bad math". For Texas families, though, it is much more serious. Burton's plan would raise the sales tax on essential items ranging from food and clothing to tools to washers and dryers.
VIDEO: Konni Burton's 25 Percent Tax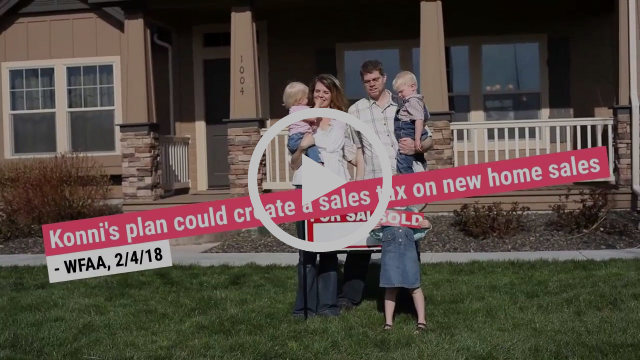 Bottom Line
Buckle up. Burton has joined the ideologues in Austin and has betrayed Texas school kids and their families. Now her record is being exposed. As Burton's desperation mounts, her false attacks will worsen.