Donald Trump's debacle debate performance with repeated outbursts and interruptions couldn't conceal a hard fact – Trump identifies with, depends upon, and promotes white supremacists and racist organizations. In fact, the clearest message in the debate was Trump's shout out to The Proud Boys – a white supremacist hate group – to "stand back and stand by." It was a verbal thumbs-up to not just The Proud Boys but to all the other white supremacists who are accepted and thrive within the current Trump Republican Party.
Any notion that white supremacist views are not accepted and enabled by Texas Republicans can be put to rest simply by looking at Tarrant County. Five Tarrant County-based Republican State House candidates – three of them incumbents – sit in highly competitive seats with very strong Democratic opponents yet, together, they make up a cadre of Trump Proud Boys, who remain devoted to him, accepting and reflecting his views and policy positions no matter what.
Trump = Texas Republicans
Keep in mind that Texas Republicans didn't pass a party platform this year. Instead, Texas Republican party positions are whatever positions or views Donald Trump holds. What Trump says, goes.
Collapsing to Trump is not new. During the nearly six years that Trump has been the dominant figure in Republican politics, Tarrant Republicans have kissed up rather than called out.
Embattled House District 97 Republican Craig Goldman called Trump "an asset to the nation" and invited him to the west Fort Worth district.
Trump acolyte and former Mansfield Mayor David Cook, who is running in House District 96, sported a pair of Trump socks while enjoying a taxpayer-funded trip to Washington, DC for Trump's inauguration.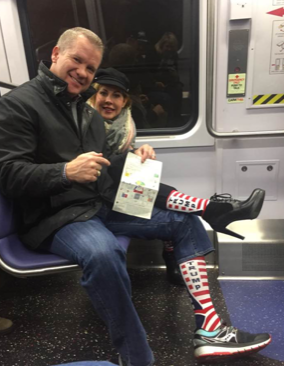 The other Trump Republicans in contested Tarrant State House seats – Jeff Cason (HD92, HEB), Matt Krause (HD93, Fort Worth/Arlington), and Tony Tinderholt (HD94, Arlington) – all reflect and amplify Trump's attacks on voting rights, repealing coverage for pre-existing medical conditions, and using public school funds to pay for private school vouchers.