<![CDATA[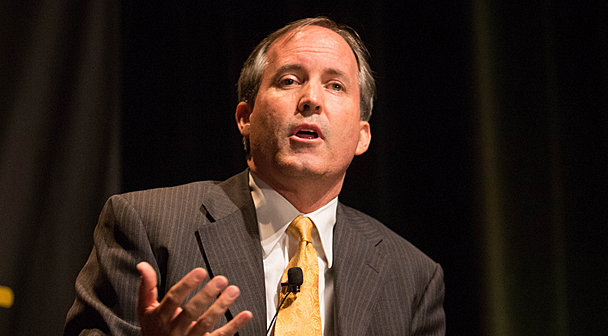 The Travis County District Attorney has confirmed that any investigation into the criminal felony complaint filed against Republican candidate for attorney general Ken Paxton would take place after the November 4th General Election. It's a clear signal to voters that electing Paxton would subject the Texas AG's office to immediate post-election uncertainty, disruption and dysfunction.
"If elected Texas attorney general, Ken Paxton will enter office with a felony indictment hanging over his head. Paxton is not just damaged goods, he's doomed goods," said Lone Star Project Director Matt Angle.
According to the Houston Chronicle article, "if the district attorney launches criminal proceedings after November, it would mean Paxton could be facing a grand jury in his first few months as a statewide elected official."
Paxton has already admitted to committing a felony violation of state securities law. In addition to the criminal investigation, Paxton also faces a complaint before the State Bar that could result in his disbarment.
Paxton's strategy for avoiding publicity and scrutiny of his criminal behavior has been to avoid public events and refuse to speak with media. At an appearance earlier this summer, Paxton's campaign aide physically blocked a reporter from getting close enough to ask a question.
Paxton is being shunned by other Republican nominees who, like Greg Abbott, rarely mention him by name.
Paxton's Democratic opponent is highly regarded attorney Sam Houston, who has picked up the only major endorsement announced in the race to date. Houston's experience and background as a respected attorney contrasts sharply with Paxton's mounting legal problems and pending criminal investigation.
"The 2014 race for Texas attorney general is not about Democrat versus Republican or ideological concerns. It is about qualifications and integrity. Ken Paxton has demonstrated neither the ability nor the integrity to serve as Texas attorney general," said Matt Angle.
Angle continued, "Electing Sam Houston would assure competent and even-handed leadership by the highest ranking law enforcement officer in the state. The election of Ken Paxton would assure scandal and ultimately a messy process of resignation, removal or replacement."

The Lone Star Project is widely recognized as one of the most aggressive and effective political research and strategic communications organizations in Texas. The Lone Star Project provides fact based political and issue analysis designed to help individuals, organizations and the press see beyond the rhetoric and misinformation typically provided by the current Republican Leadership in Texas.