<![CDATA[
When news broke yesterday about new staff hires among statewide Republicans in Texas the focus was primarily on Ken Paxton naming ideologue Jeff Mateer as First Assistant Attorney General. The Mateer hire is newsworthy, and we'll have much more on him in later reports.

Somewhat lost in the shuffle, however, was the movement of the man Mateer is replacing – seasoned GOP hatchet man Chip Roy.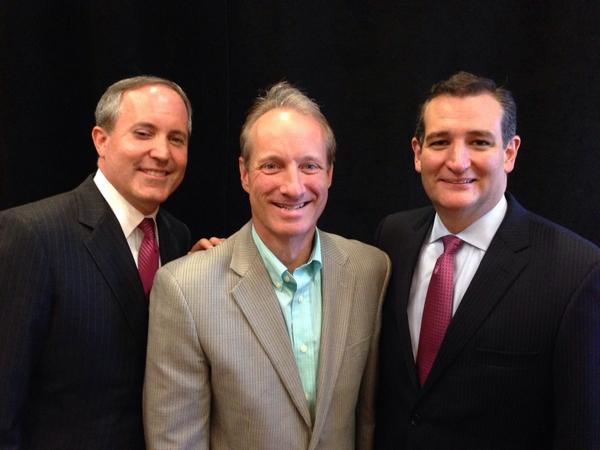 Chip Roy is leaving Paxton's AG office to run the new Ted Cruz super PAC, Trusted Leadership PAC. The new PAC has been created to direct funds and provide strategic guidance to the group of dark money organizations assembled to promote Cruz and tear down his opponents.

Roy was Cruz's Senate Chief of Staff who helped plot the moves and set the famously divisive tone for his first two years in office. As a Cruz staffer, and during the short time he served on Paxton's staff, Chip Roy earned his spurs as a guy willing to carry GOP dirty water – undermining allies, covering for corrupt contractors and promoting racial hostility. Here are just a few of his recent career highlights:
Donald Trump appears to have the inside track to end the presidential primary season with the most GOP delegates and perhaps win a majority before the convention. Things are becoming desperate for Ted Cruz. Keep in mind, though, that Cruz has demonstrated time and again that he's willing to engage in dirty tricks, if that's what it takes. It's a good bet that his former staffer Chip Roy moving into a position to oversee Cruz's Super PACs means things will get even nastier in the coming days and weeks.